Liquefied Natural Gas

ecology, safety, efficiency, economy

Liquefied Natural Gas

innovative energy solution

Liquefied Natural Gas

ecology, safety, efficiency, economy

Liquefied Natural Gas

available in every area of the economy

Liquefied Natural Gas

transport at the highest level
WELCOME TO OUR WEBSITE
DEDICATED TO LIQUIFIED NATURAL GAS (LNG).
We are currently in the process of website translation. Please keep in mind that at the present time not everything can function properly. We apologize for all inconveniences.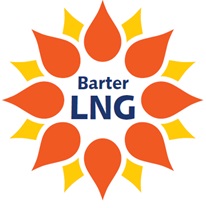 We are a Polish company rapidly growing in the energy sector. Our activities include trading in fuels, with a special focus on the supply of LPG, to international companies and individual customers. We ensure cross-border shipment of liquid fuels by road and rail.
Our qualified staff, good knowledge of the market and an established position allow us to cooperate with the leading players in the European energy sector, acting as intermediaries in deliveries of products between manufacturers and consumers, and ensuring professional warehousing, logistics, and transport services. We encourage You to familiarize yourself with the information on LNG and its application.
Barter S.A. carries out LNG transportation directly to the customer with its own fleet of cryogenic tanks.
BARTER S.A. provides comprehensive customer service like:

an energy audit
energy solutions concept
construction design and obtaining administrative permits
implementation of LNG installations
execution of gas boiler rooms
delivery and assembly of cogeneration devices
LNG deliveries
service and maintenance of LNG installations
WANT TO KNOW MORE ABOUT LNG?
ASK OUR EXPERT A QUESTION.
Ask question